customize your menu so it fits to your own tastes!
different flavors, cooking way, sauces: it´s all up to you!
FIND US AT MUNKEDAMSVEIEN 26, 0250 OSLO, INSIDE VIA VILLAGE
2 Empanadas + 1 dip Kr.135,-
Choose between our 5 flavors, our 3 sauces, and even the cooking way! The decision is yours!
4 Empanadas + 1 dip Kr. 230,-
4 Empanadas + 1 dip + 1 drink Kr. 259,-
Spicy smoky sauce Kr. 25,-
15 stk chefs choice Kr. 675,-
Come by our shop to find some of our delicacies! Changing weekly and upon seasons!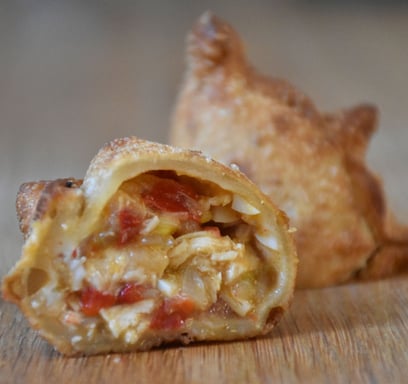 Red pepper - cumin - hard boiled egg - olives - onion (G, D, M)
Hard boiled egg - onion - red pepper - paprika (G, D, M)
Bechamel - corn - onion (G, D)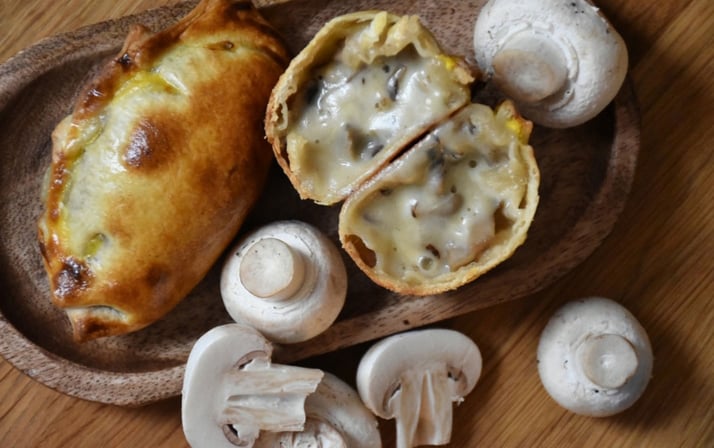 mushrooM&cheese empanadas
our empanadas are good by themselves but with traditional argentinian dips they are even better.
Parsley - oregano - red pepper
Tomato - coriander - onion
Allergies: G: gluten // D: dairy // M: meat The dough contains gluten and dairy
Via Village, Munkedamsveien 26, 0250 Oslo
MONDAY - SATURDAY 11:00 - 21:00